Better communication for everyone
Improve vocabulary. Develop communication skills. Increase independence.

See it, hear it, sign it
MyChoicePad uses Makaton, a language programme that reinforces language with symbols and signs. This means that instead of just listening to a spoken word, a person can see it, hear it and sign it. By reinforcing the language, MyChoicePad makes communication easier to understand and therefore easier to learn.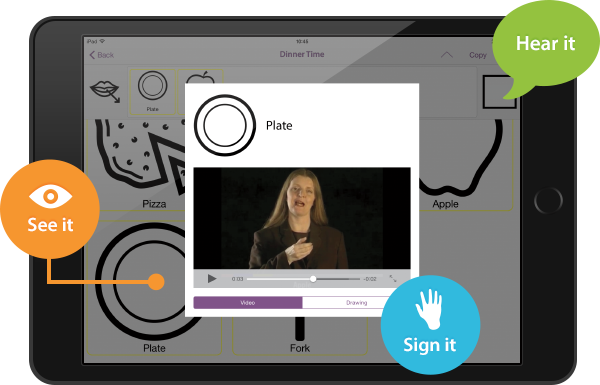 Quickly remind yourself of a Makaton Symbol or Sign by looking it up in the MyChoicePad Library.
Use Makaton Symbols to build any kind of Grid to help encourage communication and vocabulary development.
Personalise MyChoicePad for your User by adding your own photographs and recording your voice.
Empowering the Vulnerable
85%
of users saw progression in language development
86%
of users agreed that there was progression in communication skills
94%
of users agreed that MyChoicePad has helped to make the people they support more independent
Individual
£4.99 monthly
1 Adult Account
1 User
1 Device
7 Day Free Trial
Organisation
£990 annually*
Unlimited Staff Accounts
Up to 10 Users
Up to 10 Devices
Administrator Dashboard
14 Day Free Trial
Enterprise
Contact Us
Unlimited Staff Accounts
From 10 to 1000 Users
From 10 to 1000 Devices
Administrator Dashboard
Account Manager
Bespoke Free Trial
*Nett £990 (+VAT). Gross £1188.