Better communication for everyone
Reduce frustration. Develop independence. Improve quality of life.


Personalised Support
Everyone is different. That's why you create a unique ChoicePad for each person you'd like to support. Personalise Grids specially for them and let them progress through Pathways at their own pace.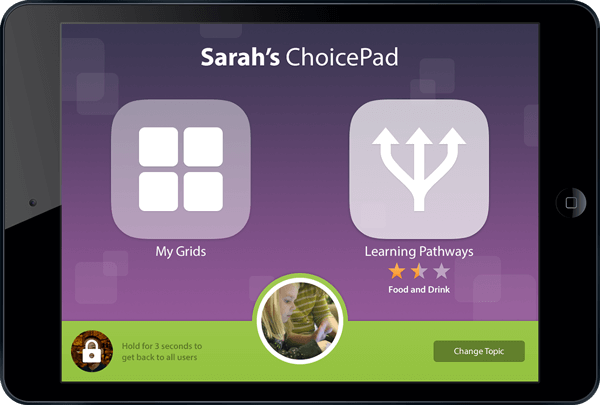 Over 4000 Makaton Symbols
MyChoicePad uses Makaton, a language programme that supports spoken words with Symbols and Signs. By not only speaking a word, but also signing it and showing its symbol, you make communication easier to understand and therefore easier to learn.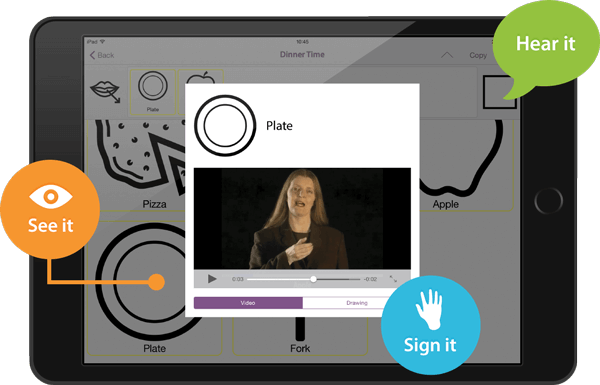 MyChoicePad for Organisations
The needs of Organisations were carefully considered when we built MyChoicePad. It can be setup quickly, managed centrally and allows you to easily report on the impact your Organisation is having on communication. That's why it's already used by hundreds of schools, colleges and adult care environments accross the UK.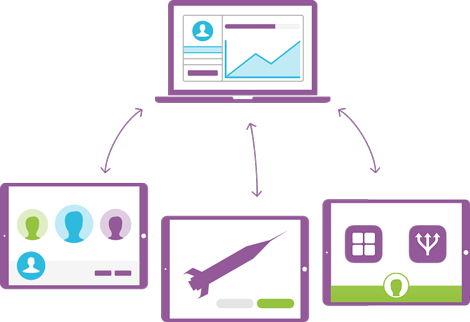 Measurable Impact
MyChoicePad's Admin Dashboard gives you everything you need to demonstrate your Organisation's commitment to communication. See the progress your organisation is making as a whole or zoom in on a particular Learner or Staff Member.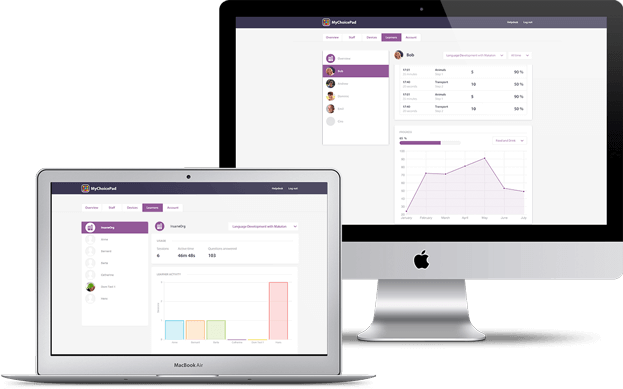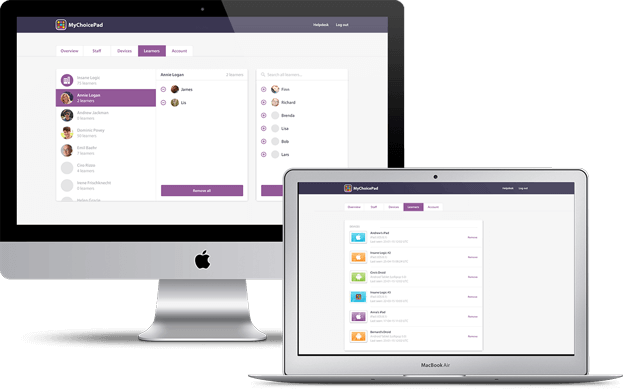 Centralised Management
MyChoicePads Admin Dashboard enables you to manage all of your Staff Accounts, Devices and Learners in one place, no matter where they are located.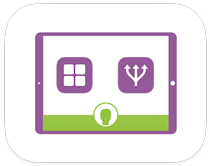 MyChoicePad is personalised for every person you support.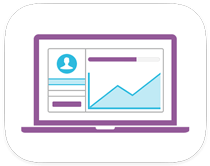 Clearly demonstrate your commitment to improving communication.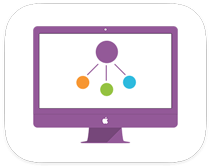 Manage Staff Accounts, Devices and Learners all in one place
Empowering the Vulnerable
71%
of users saw an improvement in communication skills within 1 month
95%
of users agreed that communication increased between them and the person they support
92%
of users agreed that MyChoicePad has increased the independence of the person they support
Perfect for Parents and Grandparents!
A Personalised ChoicePad
Give the person you support their very own ChoicePad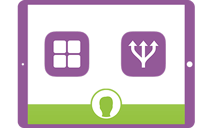 Designed for Adult Care, Schools and Colleges 
Measurement and Reporting
Clearly demonstrate your commitment to improving communication.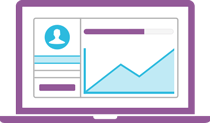 Easy setup and management
Manage Staff Accounts, Devices and Learners all in one place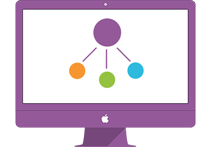 Up to Ten Personalised ChoicePads
A personal learning journey for everyone you support